Dubai's Investors and Gold Fans Are Seeing Opportunities in Falling Prices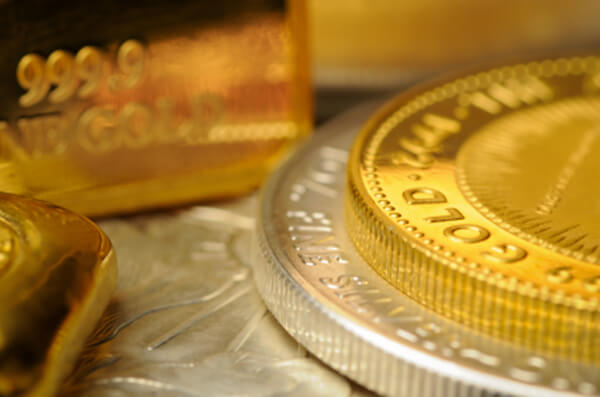 In April 2020, GoldNews.com.au came under new management, articles published before this time, such as the below, may not reflect the views or opinions of the current GoldNews.com.au team.
For every penny gold goes down, there is a whole crowd of people trying to get the most.
Trump's victory didn't stimulate the gold market as many experts expected. In fact, the precious metal dropped to its lowest point in five months. This whole situation may be delusional for many investors who were trying to back up their portfolio with gold futures or physical, now experiencing significant losses.
But there are some investors that are seeing huge opportunities here. The wealthy in the Middle East, for example, are quite exquisite when it comes to precious metals. Now gold is losing points, both investors and millionaires with gold hunger in Dubai are quite excited about the open door that this situation represents.
The Numbers
We can see how the 24-karat is trading at Dh146.25 per gram, representing a constant decline in comparison with the ending week. This is approximately the equivalent of US$39.82, to have a better idea.
While most of the world is not sharing the interest Dubai has in gold, there are investors taking the most from this aggressive dip after the U.S. elections, taking the chance to buy gold bullion at much cheaper than before. Many are also expecting a bigger loss as a result of an interest rate hike. Official reports before elections showed a growing US economy with good numbers regarding employment, setting conditions for inflation and new currency policies.
What We Could Expect From Gold?
A growing interest in the east, commonly lead by China and India, is a good indicator. Now, with Dubai joining the mix mainly for pleasure, the gold market could be more robust than before.
It is true that the recent loss can scare many investors but this is something quite common in finances. What is also true is that when Trump arrives at the White House next year, there are going to be massive changes in taxes, foreign trade, and domestic finances. This will quickly cause uncertainty in the markets, benefiting gold.
There is a sector of the investing world that is taking the most from this dip to get gold in their hands, mainly because they can practically see the upcoming rally during 2017, stimulated by aggressive Trump Administration's policies.
The Next Chaotic Event
As we already know, the gold market benefits from chaos. People run after safe havens to protect their money, being gold futures and physical gold two good examples of this.
On December 4, Italy is going to have a constitutional referendum that could overhaul the entire political system in the country, also affecting Italy's influence in the Euro Zone. This is a quite dramatic situation. In fact, Prime Minister Matteo Renzi stated that he would resign if the referendum fails.
The outcome of this situation could have more or less the same impact of the Brexit, creating turbulence in the region, weakening the Euro and the economic growth. As expected, this could represent a great chance to see the gold market make some notable profits.