Week In Review: Recovering US dollar prompts fall in Gold and Silver Prices [31st Aug to 4th Sep 2020]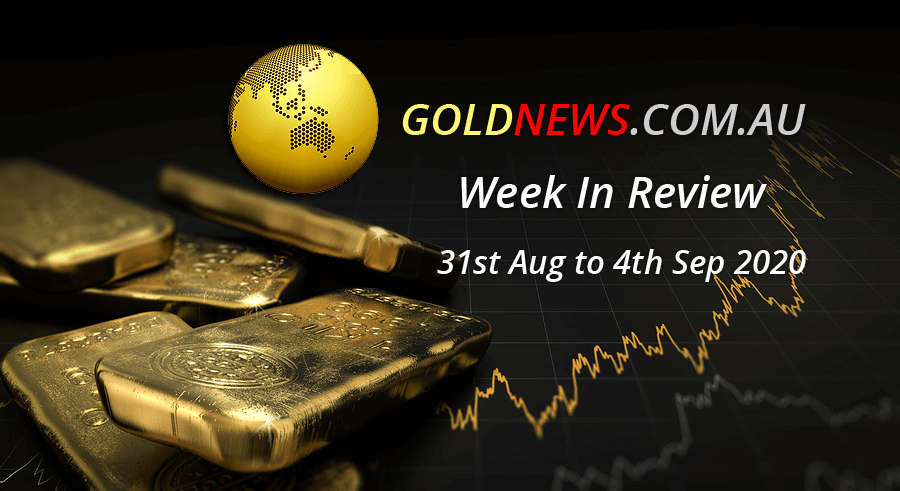 A rebound in the US dollar dented the prices of the haven metals this week. The recovery spells a risk to this year's booming rally in gold and silver. Gold markets initially tried to rally but couldn't get to the $2000 level.
Alongside gold, silver prices were fairly low in the wake of a U.S. jobs report. Non-farm payrolls revealed that 1.37 million employment opportunities were created in August. The unemployment rate consequently decreased from 10.2% (July) to 8.4% (August).
Daily Summary
Monday 31st August 2020
Gold was trading at $1966.38 USD ($2700.70 AUD) at the end of the first day of the week. Silver started on a good note as well trading at $28.12 USD ($38.62 AUD)
Tuesday 1st September 2020
Both metals posted an increase in their prices on Tuesday. Gold price went up by 0.25% to $1971.22 USD ($2707.35 AUD). Silver, on the other hand, traded at $28.21 USD ($38.74 AUD) – a 0.32% increase.
Wednesday 2nd September 2020
The US dollar recorded a sudden rebound which made gold and silver prices slide down. The rebound was a result of the encouraging numbers on the employment report. Gold fell by 1.53% to $1941.05 USD ($2665.91 AUD) – lower than it traded at the start of the week. This was also the case with silver which saw a 2.94% downfall to $27.38 USD ($37.60 AUD).
Thursday 3rd September 2020
The metals recorded their lowest prices of the week on Thursday. Gold price dropped further by o.44% to $1932.40 USD ($2654.03 AUD) whereas silver settled at $26.66 USD ($36.62 AUD) – a 2.63% downturn.
Friday 4th September 2020
Gold and silver markets attempted to rally on Friday with the latter posting a 0.79% upswing to $26.87 USD ($36.90 AUD). Gold managed a slight increase [$0.58] to $1932.98 USD ($2654.83 AUD) at the end of the week.