Week In Review: Gold holds relatively steady as silver dances around a consistent level [14th Sep to 18th Sep 2020]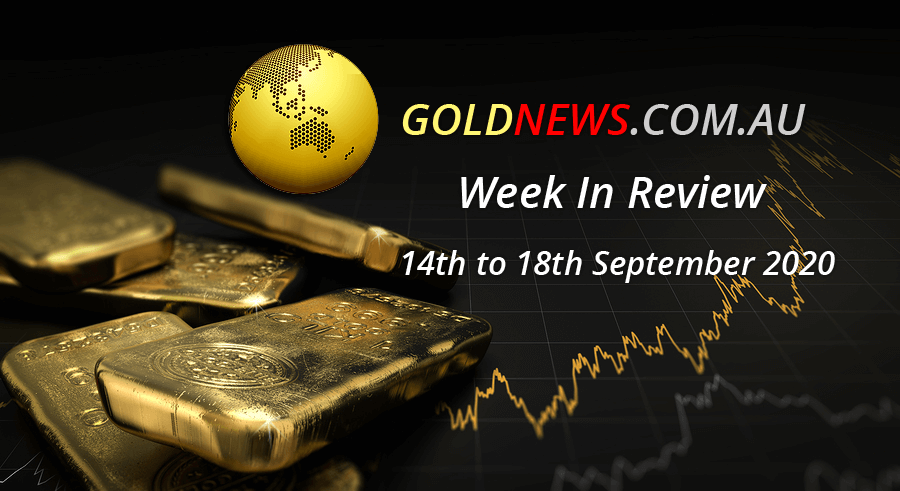 The price of precious metals this week remained relatively flat. Silver prices went back and forth during the week but remained around the $27 mark for the larger part. Gold saw a few movements as investors sought to react to the Fed's monetary policy decision that was set for Wednesday.
Monday 14th September 2020
Gold opened the week at a flat level of $1956.73 USD ($2673.48 AUD) as investors took a cautious path awaiting the Federal Reserve's decision. Silver managed to hit the $27 level and settle at $27.15 USD ($37.09 AUD).
Tuesday 15th September 2020
Both Gold and Silver held steady ahead of the Wednesday's monetary policy meeting that was expected to give a clear direction. Gold price fell slightly by $1.13 to $1955.60 USD ($2671.93 AUD) whereas Silver moved up by $0.01 to $27.16 USD ($37.11 AUD) at the close of the day.
Wednesday 16th September 2020
Gold prices went up before retreating to $1958.75 USD ($2676.24 AUD) – a 0.16% increase from Tuesday. Silver kept dancing around the $27 level settling at the same $27.16 USD ($37.11 AUD).
Thursday 17th September 2020
The increasing strength of the US dollar pushed Gold prices down by 0.7% on Thursday. The Fed's pledge to hold interest rates near zero, however, limited losses as it settled at $1945.06 USD ($2657.53 AUD). Silver had a similar downward trend settling at $27.06 USD ($36.97 AUD) – a 0.36% decline.
Friday 18th September 2020
Gold pushed for a recovery from its losses as it moved up by 0.254% to $1950.00 USD ($2664.28 AUD). Silver, on the other hand, saw a further 1.1% drop to $26.76 USD ($36.56 AUD) by the end of the week.