Week In Review: Gold and silver see the worst week since March [21st Sep to 25th Sep 2020]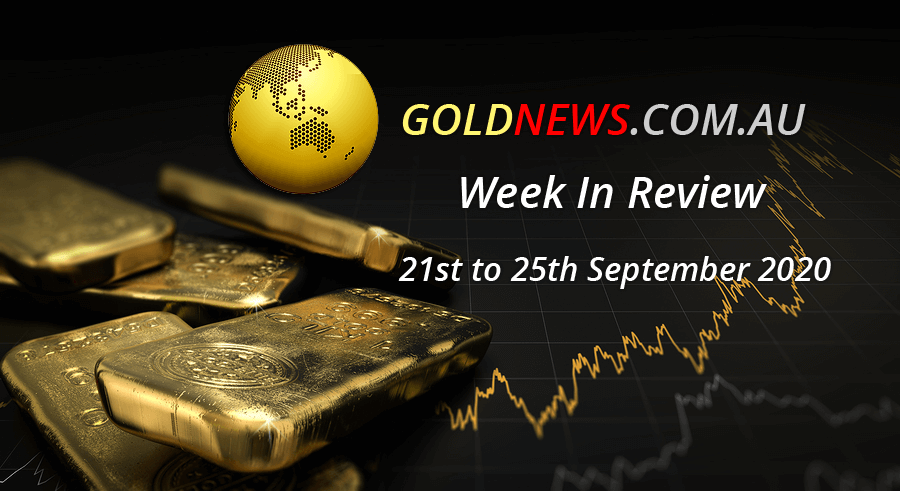 The rising US dollar dented gold and silver prices this week resulting in the worst run for the precious metals since March when the pandemic ravaged the markets. The demand for gold significantly went down due to the appreciating dollar. Silver, on the other hand, posted a massive slump making the metal's market almost collapse completely.
Summary
Monday 21st September 2020
A slow start on Monday saw gold trade at $1912.76 USD ($2712.85 AUD) at the close of the day. Silver price at the start of the week was $24.75 USD ($35.10 AUD) just short of the $25 level.
Tuesday 22nd September 2020
Both haven metals saw major declines on Tuesday. Gold moved down by 0.64% to $1900.58 USD ($2695.57 AUD) at the end of the day. Similarly, silver posted a 1.6% decline to $24.35 USD ($34.54 AUD).
Wednesday 23rd September 2020
The markets went from bad to worse quickly on Wednesday. Gold recorded a 2.04% dip to $1861.90 USD ($2640.71 AUD) whereas Silver saw a 6.86% decrease to $22.68 USD ($32.17 AUD).
Thursday 24th September 2020
There was a relief on Thursday as the metals tried to push their way to recovery. Silver gained by 2.24% jumping to $23.20 USD ($32.90 AUD). Gold moved up by 0.33% to $1868.05 USD ($2649.44 AUD).
Friday 25th September 2020
The upward trend on Thursday didn't hold for long. Gold fell even further to $1861.16 USD ($2639.66 AUD) – a 0.37% decrease. Silver dropped slightly below the $23 level to settle at $22.90 USD ($32.48 AUD).