Siren Gold (ASX:SNG) ASX debut [8th October 2020]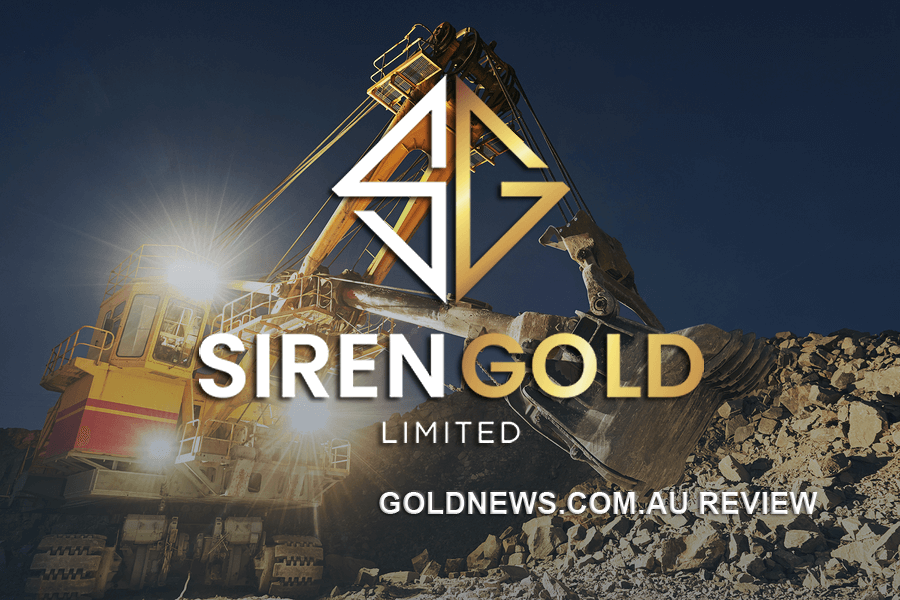 Siren Gold shares began trading at 45 cents on October 7th, after a much anticipated and successful capital raising at 25 cents in September 2020. The company raised the capital for the purpose of acquiring, exploring and developing gold projects in New Zealand. Siren is headquartered in Perth, Western Australia.
Siren's IPO of 40 million shares was underwritten by Morgans Corporate, which implies it will be well supported by quality research and ongoing investor support, as it expands its capital base to develop its future gold discoveries. The issue was well oversubscribed and strongly supported by institutional investors from Australia and New Zealand.
The Company's major focus is the high-grade Reefton Gold Project, situated in the northern part of New Zealand's South Island and is 35 km in length.
The historic Reefton goldfield was first discovered in 1866, in the form of alluvial gold in Redmans Creek at the height of the West Coast gold rush, and today comprises a 850km2 tenement package. During 1874 and 1875 several lodes went into production. After 12 years of poor economic prosperity from 1880, the gold mining industry was revived by Consolidated Goldfields New Zealand (CGNZ). CGNZ operated in the Reefton area for the next 55 years, when the last of their operations, the Blackwater Mine, closed in 1954. Total recorded historical quartz lode production to 1954 was approximately 2 million ounces of gold in addition to recent open pit mining at the GlobeProgress Mine, where a total of approximately 620,000 oz of gold was produced by OceanaGold Limited (OGL).
Interestingly, Reefton was the first place in the world to use cyanide systems to begin to extract gold from this material.
The Reefton Gold Project consists of four key projects; Alexander River, Big River, Reefton South & Lyell. Interestingly, the project has many geological mineralisation similarities to those of the mesothermal gold deposits of Victoria.
On Siren's tenements – which cover 850 square kilometres – about 268,000 ounces of gold at a very high yield of 25.6g/t have been historically mined. Much of these tenements are under-explored, and so modern exploration techniques have the potential to add significant new gold resources in the months ahead.
The company is led by managing director Brian Roden, who was a founding director of Davian Gold (ASX: DCN). Mr Roden also previously owned a mid-tier mining contractor based in Western Australia.
Drill permits are in place to commence drilling at Big River and Alexander River tenements and conduct surface sampling at Reefton South.
Diamond drilling has already commenced at the Alexander River project and drilling at the Big River project is scheduled to commence later this month. The Alexander River project has high grade outcropping veins within a 1200 m long quartz reef and initial drilling will consist of 26 drill holes. Historical mining at this site has produced 41,000 oz at a very high grade of 26 g/t. Drilling has been completed on four of the 13 initial permitted pads. Core logging and assaying is in process and results are expected by the end of November 2020.
Drilling at Big River where historical mining has produced 136,000 oz at 34.1g/t gold will be underway by early November. Previous drilling in 2012 by OceanGold Limited in 2012 delivered strong results which included 20m at 8.1m g/t from 127m, including 6.6m @21.4g/t and from 127m and 3m at 18.5g/t from 147m. Siren is planning 10 drill holes at this site.
It is likely that this planned exploration will generate significant early news flow.
This, together with a strong gold price driven by a continuation of the extraordinary low interest rate environment is expected to generate considerable shareholder value within the near-term, particularly given the extremely historical high grades from the historic Reefton Gold Project, at which Siren's exploration activity is focused.