Week In Review: Gold & Silver AUD markets continue benefiting from a weaker US dollar [9th to 13th Nov 2020]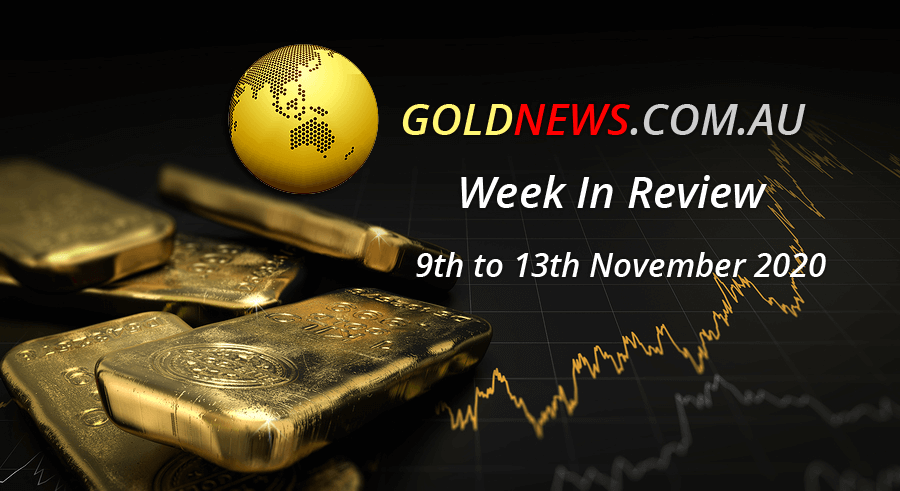 Silver started the week well before dipping briefly in response to the positive coronavirus vaccine news. Although silver posted a couple of slums, its price stayed above the $24 level all week.
Gold started off poorly but managed to recover as the week came to an end. The metal couldn't, however, get past the $1900 level. Further support from the weaker US dollar helped keep the metals' prices high in AUD as the week came to an end.
Summary
Monday 9th
Gold traded at $1866.61 USD ($2558. 58 AUD) at the close of Monday. Silver's price at the start of the week was $24.20 USD ($33.17 AUD).
Tuesday 10th
Silver's good start on Monday was watered down as the metal swung around the same price point before settling at $24.19 USD ($33.16 AUD) at the end of the day. Gold climbed up 0.56% to trade at $1877.01 USD ($2572.83 AUD).
Wednesday 11th
The tables turned on Wednesday as gold lost 0.61% to trade at an even lower $1865.48 USD ($2557.03 AUD). Silver, on the other hand, managed to gain 0.21% to move up to $24.24 USD ($33.23 AUD).
Thursday 12th
Both metals gained on Thursday, with gold jumping by 0.6% to $1876.53 USD ($2572.17 AUD). Silver further gained 0.165% to climb to $24.28 USD ($33.28 AUD).
Friday 13th
The precious metals stayed the course on Friday. Gold traded at $1887.72 USD ($2587.51 AUD). after posting a second 0.6% increase. Silver jumped by 1.65% to settle at $24.68 USD ($33.83 AUD) on the last day of the week.