Week In Review: Gold and silver post modest gains [7th to 11th Dec 2020]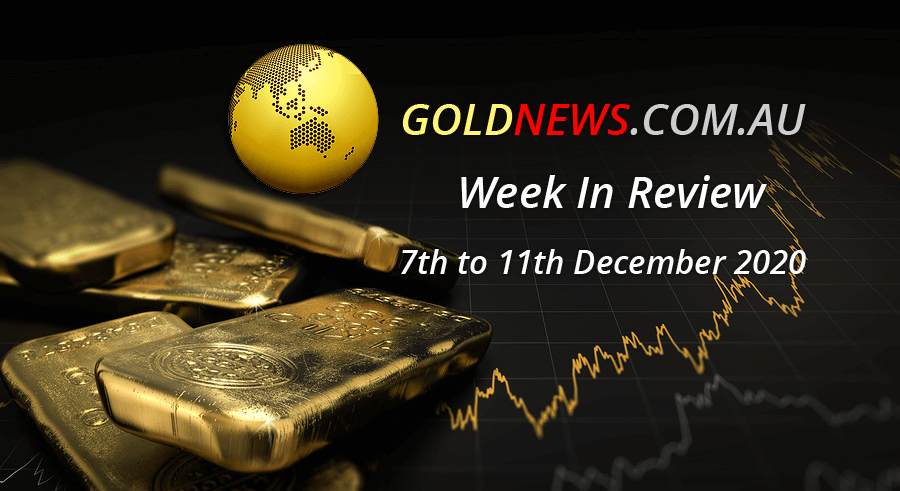 Gold and silver markets looked sharp at the start of the week. Both metals displayed positive upside momentum for the larger part of the week, hitting a three-week high on Tuesday. The only significant dip was on Wednesday, and neither metal could get on a strong recovery path.
Monday 7th
Gold and silver were trading solidly high on Monday, with the former changing hands at $1864.49 USD ($2464.02 AUD). Silver hit a three-week high trading at $24.55 USD ($32.44 AUD).
Tuesday 8th
Gold gained 0.27% to climb to a three-week high of $1869.55 USD ($2470.70 AUD). Silver remained almost unchanged, moving up to $24. 56 USD ($32.46 AUD).
Wednesday 9th
Both metals fell of their support area as they corrected from recent modest gains. Gold's price dropped by 1.8% to $1836.04 USD ($2426.42 AUD). Silver dipped below the $24 level after losing 2.7% to settle at $23.89 USD ($31.57 AUD).
Thursday 10th
The metals tried getting back on track after corrective pullbacks on Wednesday. Gold gained $0.20 to move to $1836.24 USD ($2426.68 AUD). Silver rallied by 0.3% to $23.97 USD ($31.68 AUD).
Friday 11th
Gold continued with its upward trend from Thursday moving 0.2% up to $1839.91 USD ($2431.53 AUD). Silver failed to go above the $24 level, instead retreating to $23.94 USD ($31.64 AUD).